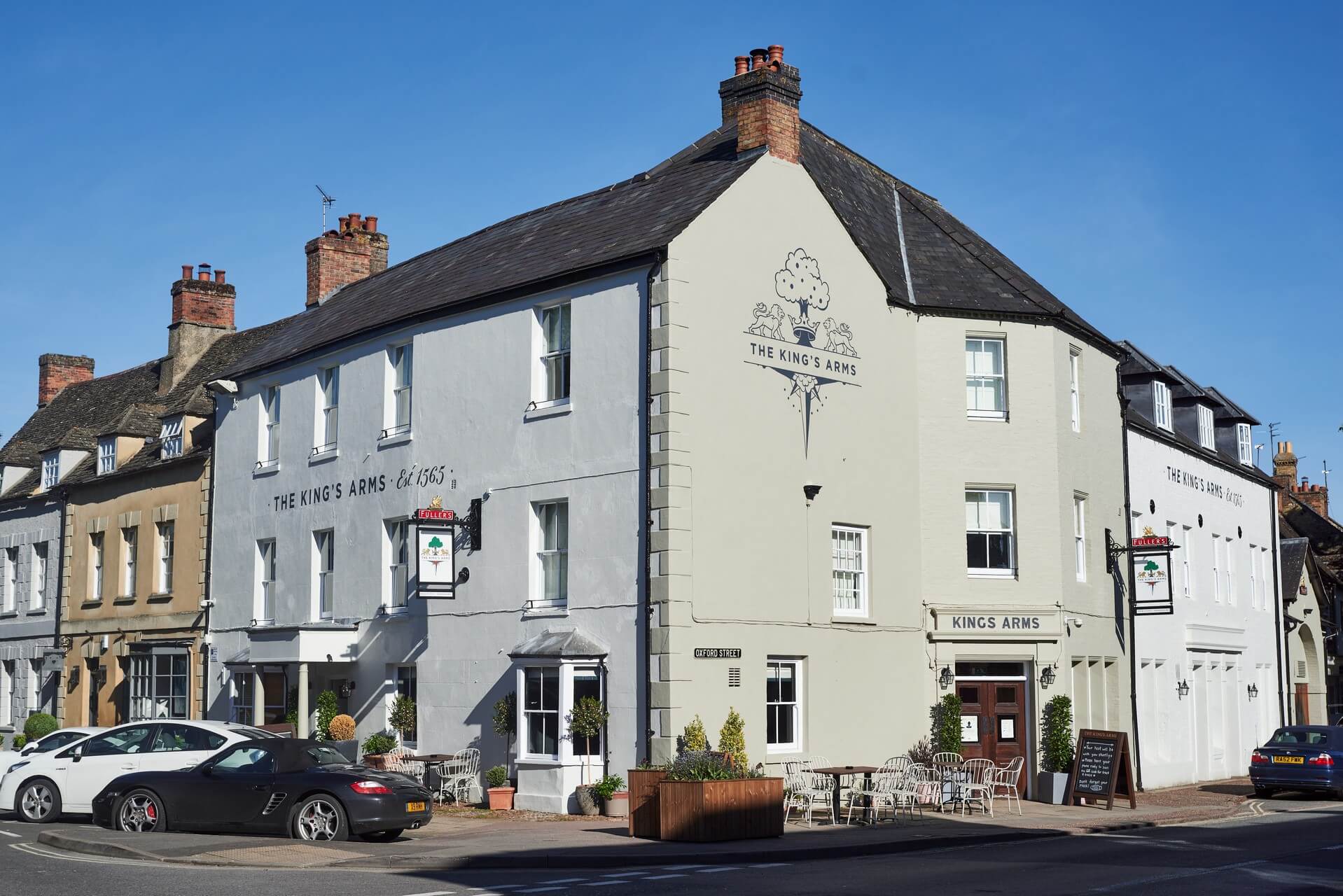 The Kings Arms is recommended on Blenheim Palace's website – and perhaps that's no surprise when we're right on the palace's doorstep. The birthplace of Sir Winston Churchill, Blenheim Palace is a world-class visitor attraction, offering a variety of cultural and sporting events throughout the year and a fascinating glimpse into its history as a filming location.
Every year Blenheim Estate hosts an array of extraordinary events, Woodstock is very busy during this time, especially our accommodation. Check out the events and start planning your trip!
In the heart of Woodstock is The Oxfordshire Museum, housed in an 18th-century building a short walk from The Kings Arms. This impressively large structure holds 11 galleries, displaying everything from art to archaeology and local and natural history.
The Soldiers of Oxfordshire Museum, part of the main museum, offers visitors a selection of exhibitions and permanent galleries, including a recreated Great War trench and a mock-up section of a D-Day Horsa Glider – a British troop-carrying aircraft used in the Second World War. Here, you can view exhibitions on the life of a soldier on the frontline, and discover the secrets of espionage operations.
The complex also holds a gallery and a library – and with no charge, you can easily spend the whole day here (pausing for lunch at The King's Arms, of course).
A short, 20-minute drive from the pub will take you into Oxford, where the Oxford University Campus sprawls across the city. There are too many sights to mention them all, but favourites include The Bodleian Library, which is a notable part of the Oxford University experience.
The privilege of viewing the inner rooms of this library is a once-in-lifetime experience not to be missed. It's also one of the filming locations for Harry Potter, making it a must-see for fans of the films. The library holds regular exhibitions, some of which require booking in advance – it's worth visiting the website to check availability before you travel.
The real name of the famous Bridge of Sighs is Hertford Bridge, which joins the two parts of Hertford College across New College Lane. Although it shares its nickname with the Ponte dei Sospiri in Venice, it was never intended as a replica of the famous Venetian bridge. This is a great spot for photo opportunities – although you'll have to pick a quiet moment – having featured in various TV shows, films and novels it's a very popular attraction.
Enjoy a relaxing walk in the Cotswold countryside, on the doorstep of The Kings Arms. Below are a few suggestions of walks you might enjoy. Keep an eye out for our picnic hampers, coming soon.
Wooton 1 Mile
Blenheim Circuit 5.64 Miles
While visiting the Cotswolds don't forget to stop by The Rollright Stones to discover the King that was turned to stone, ideal for families.