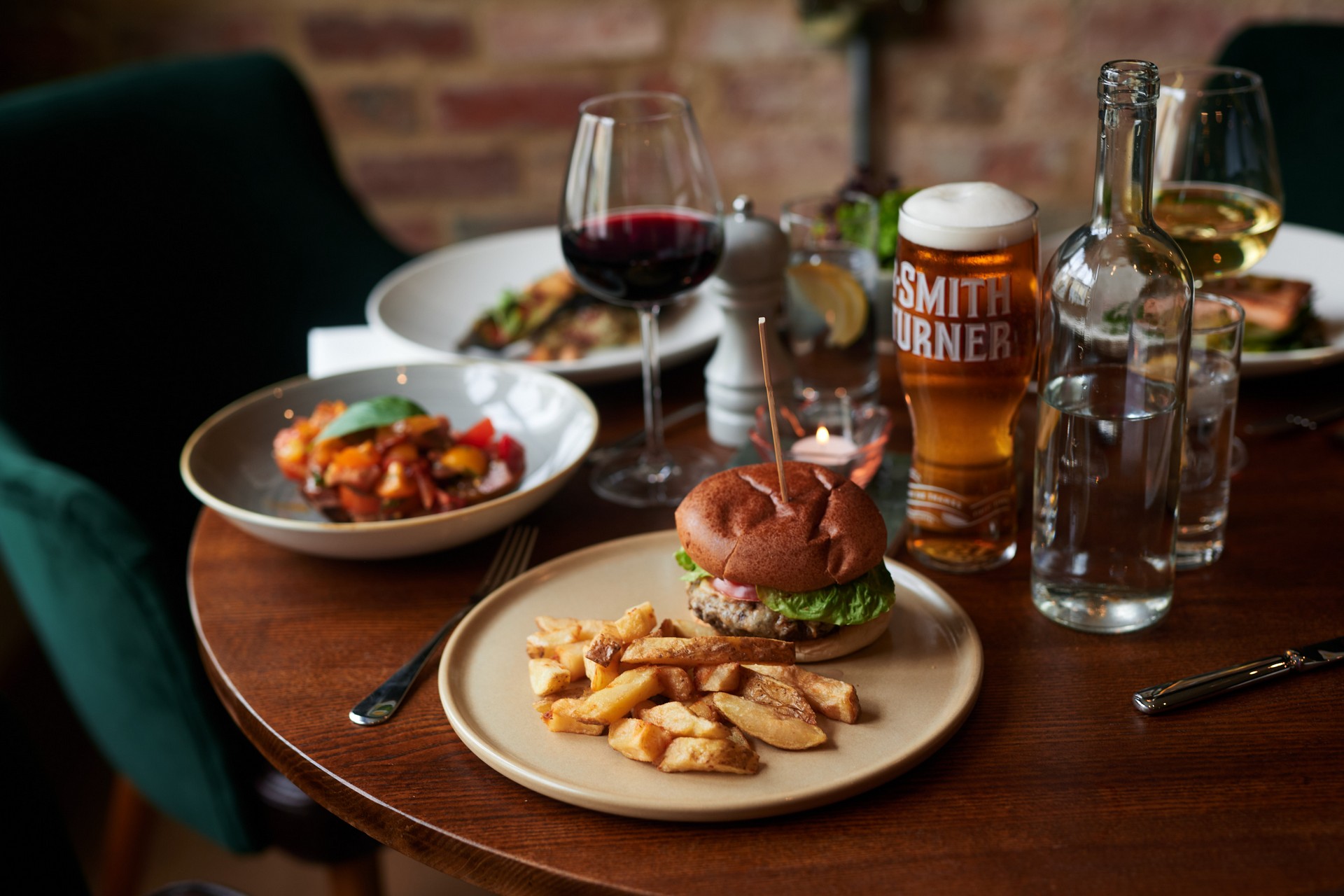 Innovative modern cooking meets classic British traditions at The King's Arms restaurant in Woodstock, where has crafted a series of delicious dishes that make the most of local produce.
Everything on the menu here is freshly prepared from fabulous seasonal ingredients, with starters, mains, desserts and sides to satisfy every taste.
Our stunning Atrium could be yours exclusively! This large area seats up to 30 people comfortably and is separate from the rest of the pub & restaurant making it ideal for a conference, Christening or small wedding.
Opening Times
| Day | Opening Time | Second opening Time |
| --- | --- | --- |
| Monday | | 07:30 - 22:00 |
| Tuesday | | 07:30 - 22:00 |
| Wednesday | | 07:30 - 23:00 |
| Thursday | | 07:30 - 23:00 |
| Friday | | 07:30 - 23:00 |
| Saturday | | 08:00 - 23:00 |
| Sunday | | 08:00 - 22:30 |
Food Times
Day
Opening Time
Second opening Time
Monday
07:30 - 10:00
12:00 - 15:00
17:00 - 20:00
Tuesday
07:30 - 10:00
12:00 - 15:00
17:00 - 20:00
Wednesday
07:30 - 10:00
12:00 - 15:00
17:00 - 20:00
Thursday
07:30 - 10:00
12:00 - 15:00
17:00 - 20:00
Friday
07:30 - 10:00
12:00 - 15:00
17:00 - 20:30
Saturday
12:00 - 15:00
17:00 - 20:30
Sunday
12:00 - 16:00
Review Us
We value feedback Please take a couple of minutes to fill-in our online feedback survey and we'll enter you into a prize draw to win £250 to spend with Fuller's